Aloevine.com
Market research and analysis
Alexa rank 448k, high bounce rate, meaning customers click and go back to search, and this is when searching for your name, "Aloevine". Webpage search rank is not relevant for "aloe drinks", even though Google Image ranks your bottle as #1 image (iconic green bottle). Goal is to target "aloe vera juice" and create content that can overhaul the SEO ranks.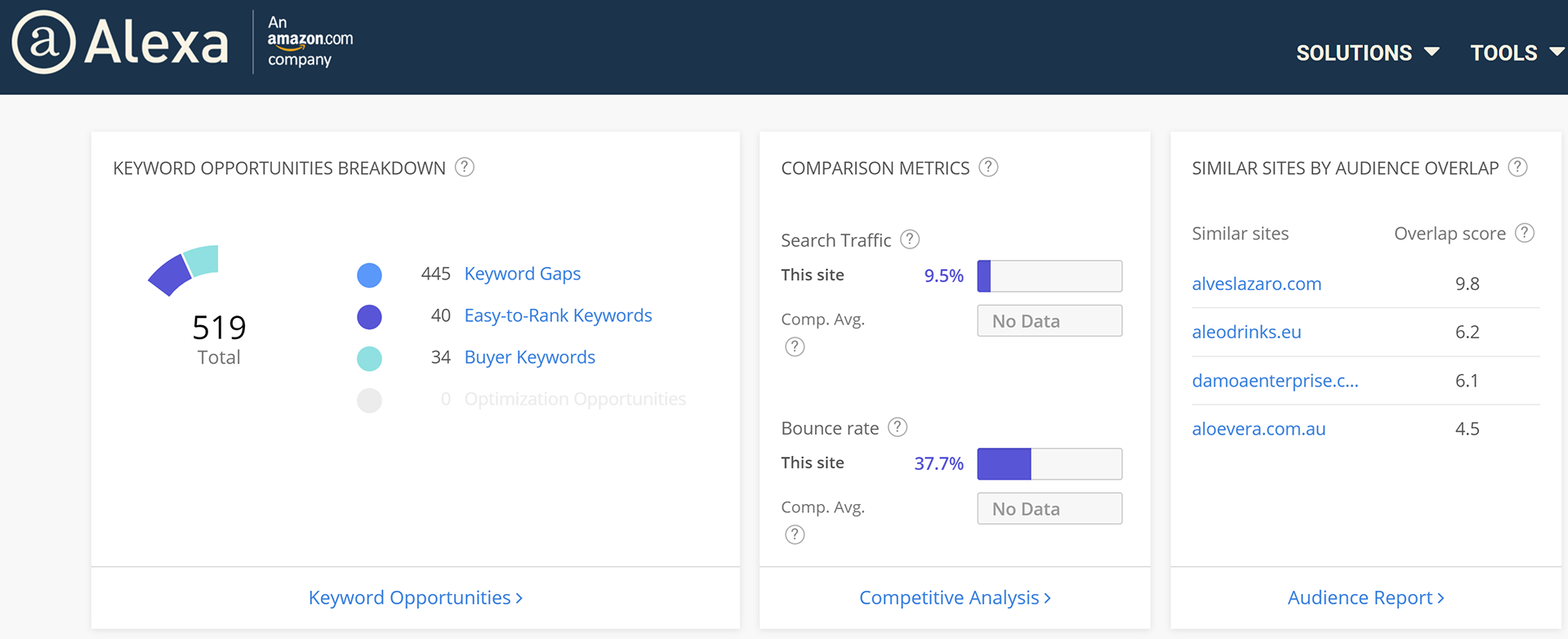 Where do people spend Ad money? Where is our competition spending money?
Iberia ranks #1 in Google Shopping organic result, and #1 and #2 in organic Google Page results. This means their traffic to Amazon storefront is organic. This is our goal.
Their company website is not relevant.

They did this through Amazon storefront exclusively by targeting Amazon native ads. Searching for "aloe drink" in Amazon directs to Iberia storefront. 
BUT, Why are they ranked organically in Google so high? We believe it is because people click on the result and BUY. This leads Google to rank their product high on Google Shopping, as well as Google Page results.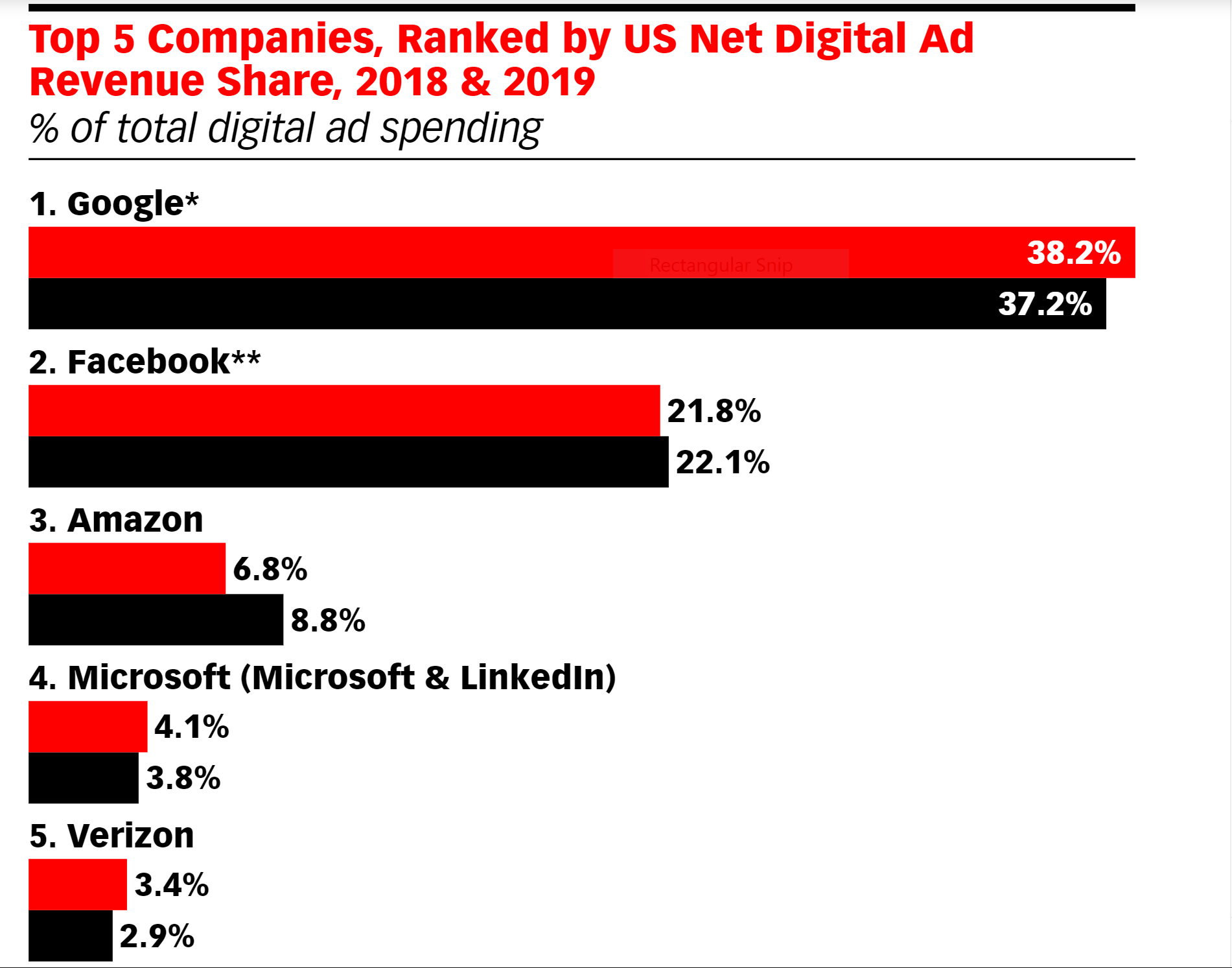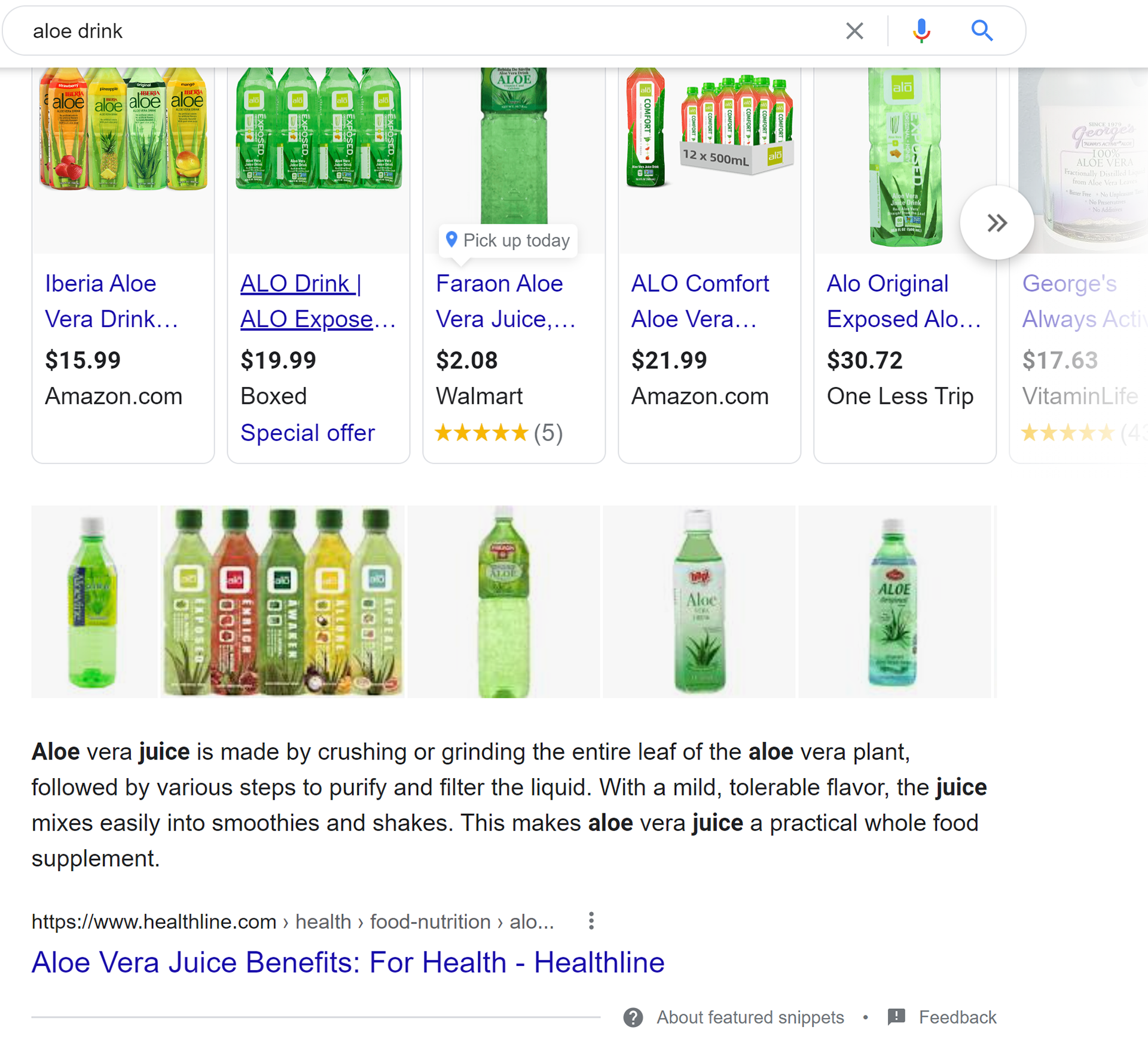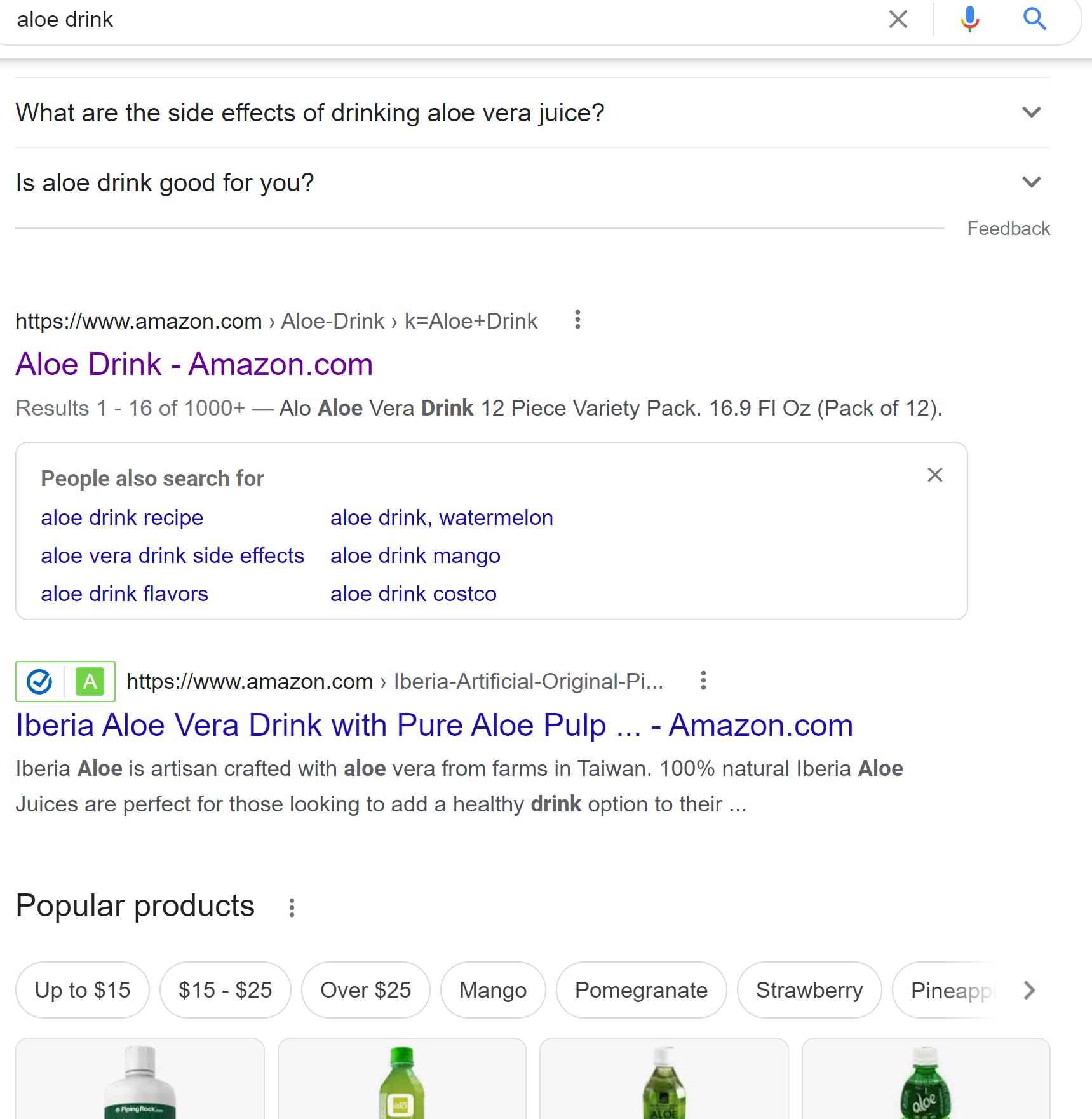 We will target #1 on Google Shopping through AdWords campaign. We will build long-term traffic momentum off of this either through a landing page or Instagram.
Key metrics, assumed monthly:
Monthly Budget 6536
Avg CPC 1
Site Conversion 3%
Daily Budget $215
Daily Clicks 215
Monthly Clicks 6536
Monthly Conversion (default 3%) 196
Daily Conversion 6.45
Average Monthly Searches:
aloe drink 9,900
aloe vera juice 60,500 --- We will target this with a conversion rate of 50% to reduce cost of acquisition
aloe juice 6,600
We want a low Cost Per Click, and high Conversion. 50% conversion is 17x above industry average. This means trial and error for which search terms better describe what our customer looks for. Although small, we can include "Iberia aloe" to see if we can "steal from the competition".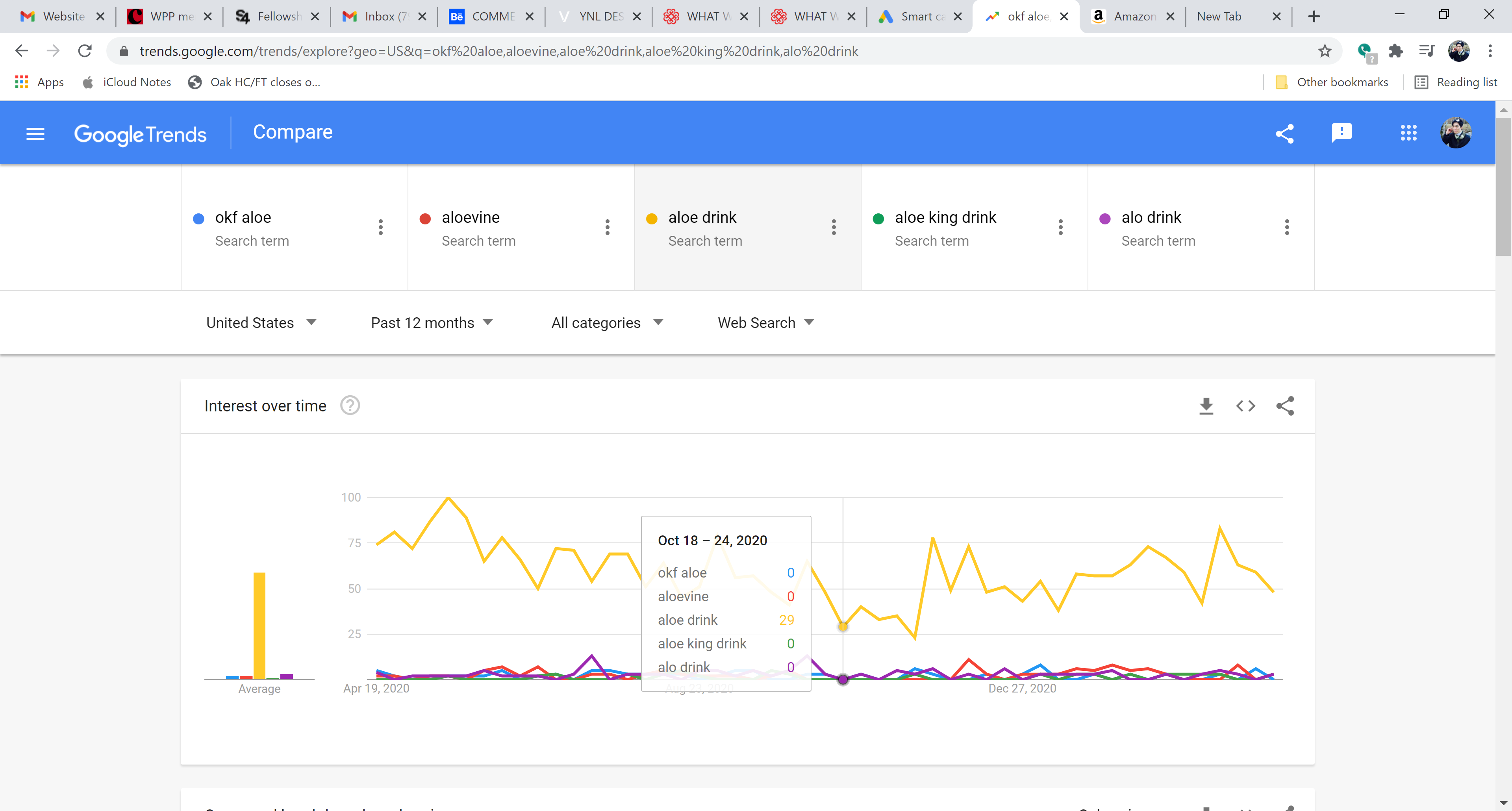 Market price analysis:

Aloevine costs $1.50 per bottle, competition starts at $2 per bottle @ Amazon.
Your margin below assumes approx. $10 for packaging, labor, and shipping. This is selling from your own website.

You can reduce margin by $1~3 to account for cost of acquisition.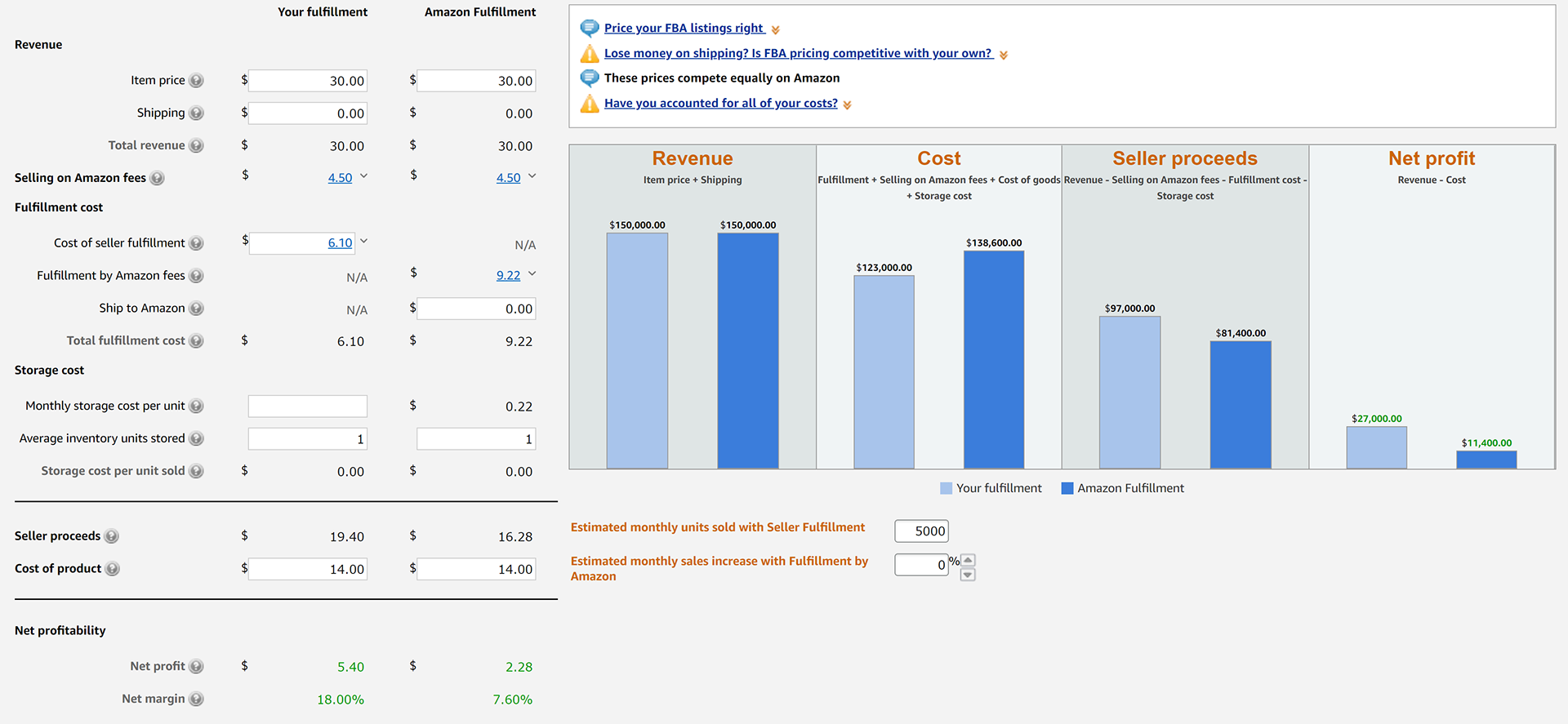 Shipping market research:
UPS dropshipping labels - quote pending
Instacart - 1hr delivery $8 plus 5% plus tip. 2h delivery $5.99 plus 5% plus tip.
Amazon Fresh - free delivery with $35 in orders, with a maximum of 5 units per unique item in an order, if product is available at Whole Foods and within delivery range.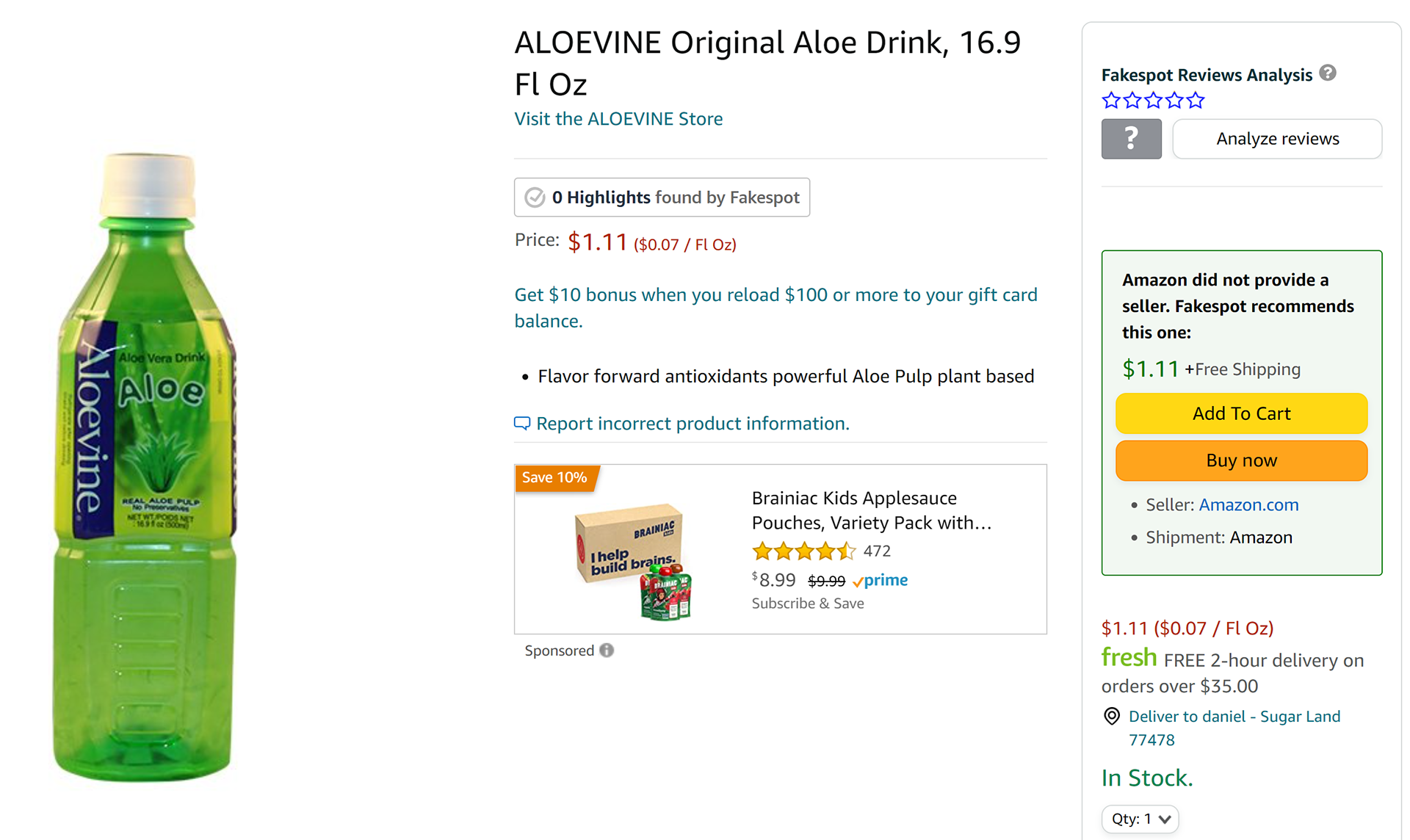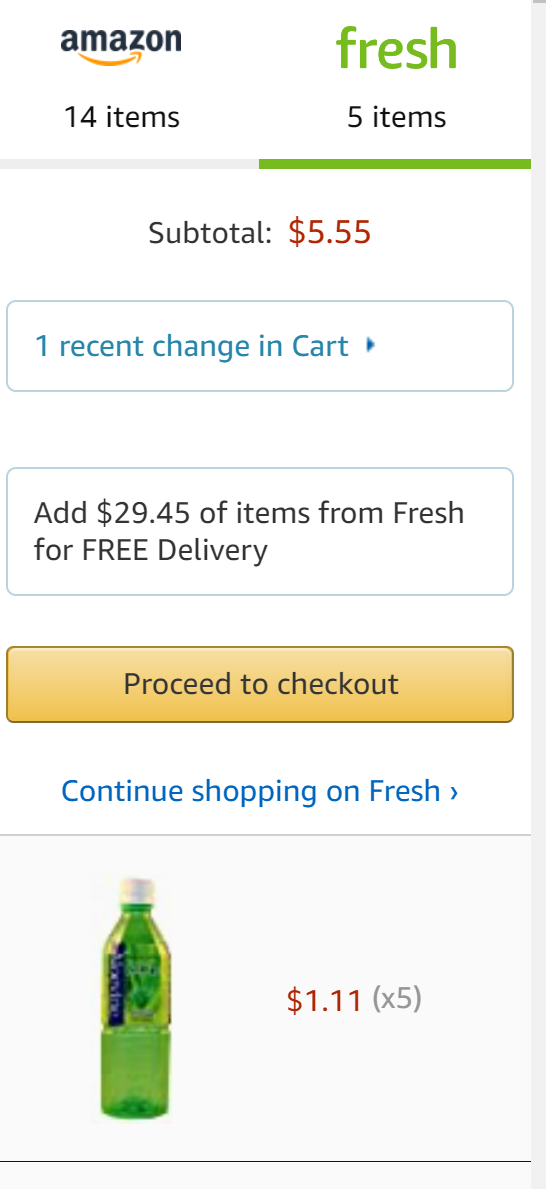 Why Reason?

Knowledge, Strategy, Tactics.
We envision and build the operational structure for your business.
The strategy is to build your web marketing asset (Aloevine.com) and boost traffic through AdWords in the short term, and long term with the Instagram social, and webrank SEO. We will ensure that AdWords campaign starts only when product is available and in stock as Google tracks the click and sale of the product, and to prevent customers "bounce" to the competition. My recommendation of creating a dedicated webstore can also be an asset to ensure product delivery (shop.aloevine.com subdomain).

The marketing asset will be produced in conjunction with our Creative Art Director, and we can brainstorm ideas for future campaigns (YouTube, streaming, content creators, etc.) for additional assets.